The Potistis Waterfalls on Kefalonia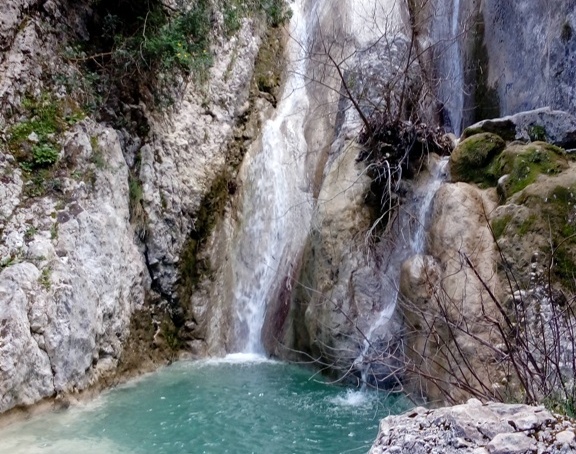 Waterfalls between Skala and Poros
The hike to Kefalonia's waterfalls shows us an exceptional facet of the varied island's landscape. Here nature holds a surprise which is hidden in the lush vegetation between Skala and Poros. In this region, you can find the Potistis waterfalls. Following the narrow path along a small river, this hike leads you through untouched nature to a variety of smaller and larger waterfalls.
How to get to the waterfalls
Driving from Skala along the coast towards Poros, after a few kilometres, you will reach a beach where the water of a small river flows into the sea. Across the road, there is an indention where you can park your car.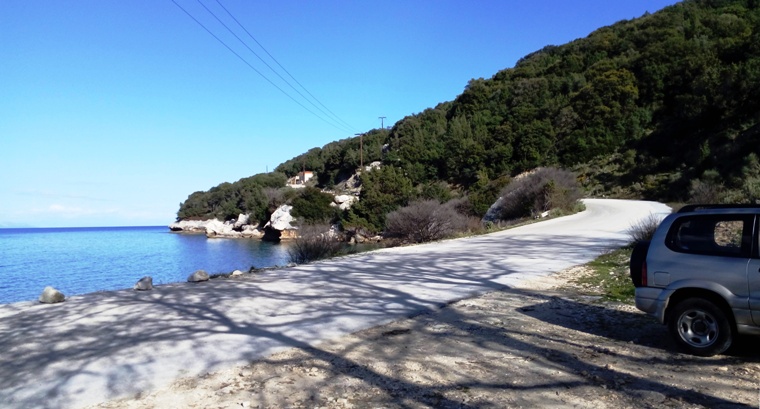 If you follow the river on its left side from here, you will soon come across the first smaller waterfall, surrounded by rocks, trees and bushes.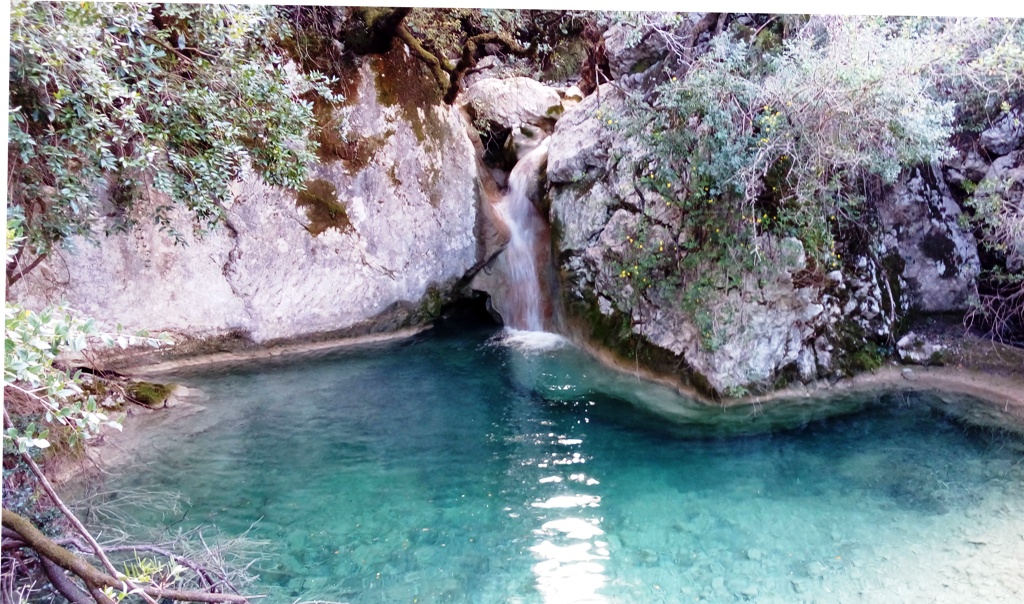 Following the path, you will occasionally come across red marked stones which confirm that you are on the right track. After a while, you cross the river and follow the path uphill and then left. Below you to your left, you are always accompanied by the flowing water and the sound of the smaller waterfalls.
After about 30 minutes you will see the Potistis waterfalls in the distance to your left. Its water falls from a height of almost 20 metres and feeds a small lake underneath. The path leads down to the lake. If you have worked up a sweat on your hike, this is a wonderful place to cool off in clear (very cold) water.
---
Update 2019: The red marked stones now seem to be hard to find and the path is overgrown in some places. So it is not easy to follow the path.
---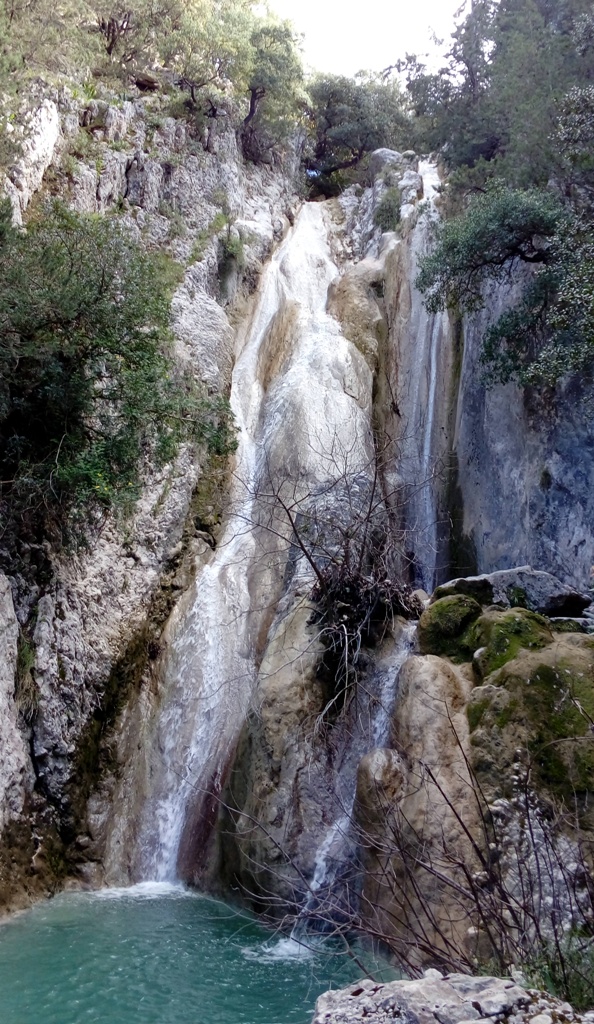 The river carries water in winter and spring, in summer the riverbed dries up.
Difficulty: demanding
Duration: 1 hour