Car Hire Tips

Kefalonia car hire tips
To rent a car on Kefalonia is the most comfortable and independent way to explore the island. You choose where to go at your own pace, are free to stay as long as you wish at that charming little village you discovered. Or you explore the secluded beach you spotted from the road. However, for many of us hiring a car is an issue with many questions and uncertainties. What kind of car is the right size, should I bring my own baby seat and what about the insurance? Will there be any unexpected extra charges? Get Kefalonia car hire tips and information on the various questions.
Which Kefalonia car rental to use
There are big international car rentals on Kefalonia as well as several smaller local ones. International car rentals like Hertz, Avis or Sixt have the advantage of well-known and trusted names that provide the same standards worldwide. These names are trustworthy and reliable. Even though local car hire agencies don't have the advantage of big names you can often find lower rates while offering the same standard of cars. In general, they are just as reliable as any big name. Sometimes a local car rental is more flexible when it comes to special offers, drop off times or cancellation and payment procedures.
What size of car do you need?
If you are travelling alone or as a couple and carry not more than two suitcases plus hand luggage, you may be happy with the smallest car group or a Jeep. These cars' boots are big enough for two suitcases. Some bags can always be placed on the back seats, if necessary. However, as a tall person, you should not opt for the smallest car group. The legroom might not be sufficient for you.
If you travel with more persons, please keep in mind that the smallest car groups with five seats are suitable for four adults or two adults and three children. So take into account how much luggage you carry with you. For a party of five with five suitcases, you will need a car with a big car boot. You even might want to consider a people carrier, depending on the size of your suitcases and hand baggage. A family with children should check if the desired car's boot size is big enough for all the suitcases, pushchair, rucksacks, bags and carry-ons.
Minivan / People Carrier / 7-Seater and 9-Seater
As a group of five or six persons, a family carrier with seven seats can be the right choice for you. The one or two free seats in the car always prevent you from worries about fitting in all the cases. The car boot of a 7-seater like the Opel Zafira does not take seven suitcases (not to mention additional hand luggage or baby buggy). This also applies to the Fiat Doblo. A 7-seater like the VW Caddy can accommodate more suitcases. But again, it depends on the size of the suitcases, hand luggage, pushchair etc. The solution for groups of seven or eight persons can be a 9-seater. Whatever does not fit into the car boot can be placed on the free seat(s).
And the Kefalonia car hire extras?
Baby seat / Child seat / Booster seat
Safety seats for children up to 11 years (or a height of 135 cm) are mandatory in Greece, even if you could doubt it when watching the Greek traffic. Many of the local car hire agencies offer the first baby seat free of charge. They only charge a fee if you need a second car seat. The rate for the second seat usually lies at 2 or 3 Euro per day. Some car hire companies charge a daily fee for the first Baby- or booster seat. This ranges usually between 3 and 5 Euro per day.
Is the additional driver free of charge?
Many Kefalonia car rentals offer free registration of a second driver. Only a few car rentals charge a fee for an additional driver, usually between 5 and 6 Euro per day.
Car hire from Kefalonia airport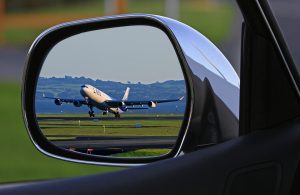 Picking up your car from Kefalonia airport is offered free of charge by almost all the car hire companies on Kefalonia, meaning there are no delivery charges. Some of the car agencies have an office in the airport building. Others have their offices outside the airport gate or up the road. Those car rentals that have no offices in the airport have a representative waiting for the guests in front of the arrivals lounge with a name sign. In this case, the car is either in the airport's car park or you are taken up the road to the office to make the contract and hand over the car.
Usually, there is no extra charge to pick up and drop off your car at the airport. The airport tax is included in the rates of many car rentals, but not all. Only in case of delivery early in the morning or late at night, most of the car rentals charge a fee. These fees can range from 20 Euro to 40 Euro.
Car delivery to your accommodation on Kefalonia
If you want to have your hire car delivered to your accommodation, many car rentals meet this request and charge a delivery fee for it. This fee depends on how far away the accommodation is from the car rental's base. In general, delivery charges range between 20 and 40 Euro per way, depending on where your accommodation is situated. However, some car hire agencies do not deliver as far north as Fiskardo or Assos. Others do but charge a delivery fee. Sometimes the delivery is free of charge if your accommodation is in the same resort as the car rental. For example, if you would like to have a car delivered to accommodation in or near Skala, you should consider booking a car with a Skala car rental (or one with a branch office in Skala). Chances are good that there are no delivery charges at all.
Is there a GPS with the hire car?
Not many car rentals in Kefalonia offer GPS. If they do, the charge is around 8 Euro per day. However, the car rentals give you a free map and can mark the way to your resort on the map. Signposting on Kefalonia is quite good. However, should you get lost, just ask a helpful person on the road for directions. Also, you could download an app onto your mobile phone and use it as GPS.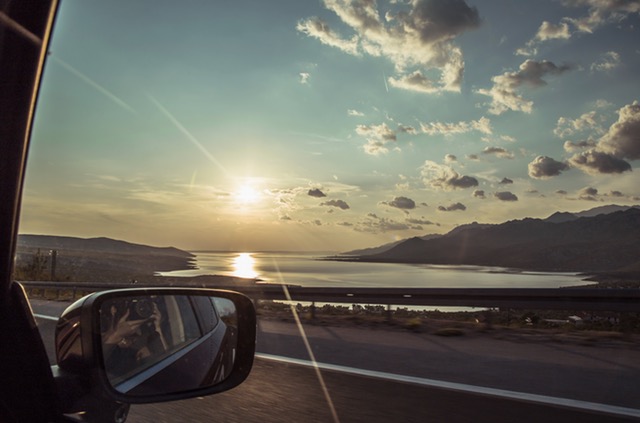 CDW, petrol policy and credit card or cash on Kefalonia
There are many questions regarding Kefalonia car hire insurance, the age of a driver and payment procedures. What is CDW, what is the minimum age to rent a car and can I rent a car on Kefalonia without a credit card? Am I allowed to take the car over to the neighbouring islands? Find Kefalonia car hire information on these subjects.
How does the Collision Damage Waiver (CDW) with excess work?
Collision Damage Waiver is included in the car rates of many local car rentals on Kefalonia (not all). CDW has an excess on their cars (in the US known as deductible). The amount of the excess depends on the car rental and often also on the car group. The excess amount can range from 450 Euro for small cars to 1250 Euro for the higher car groups. Some car rentals have a fixed excess rate for all car groups. Excess means, that if a renter has a CDW with an excess of e.g. 500 Euro, and the accident/damage was the fault of the renter, he has to pay up to 500 Euro of the repair cost for the rented car.
Full Collision Damage Waiver (or Super CDW)
If you wish to lower the excess to a smaller amount, you can do so by paying a certain amount per day which can range between 7 Euro and 29 Euro per day. It depends on the car rental and/or on the car category. Some of the car rentals lower the excess down to several hundred Euro, others down to 50 or 100 Euro and a few as far down as zero excess. You are not obliged to pay for Full CDW. Exceptions are the few car hire agencies that have Full CDW included in their rate.
Kefalonia car hire – do not leave asphalted roads
CDW and Full CDW rarely cover the underside of the car, glass, wheels and tires. Only a few car rentals include these damages in their cover but only if the damage is not the result of driving off-road.
Minimum age to rent a car on Kefalonia
Some car hire agencies require a minimum age of 21 years, others 22 or 23, for higher car categories you have to be at least 25 years old. In any case, you must hold your valid driving licence for at least one year at the time you hire a car. Some require two years. All this also applies to the additional driver.
Is there a maximum age for hiring a car in Kefalonia?
Some companies limit the age of the car renter to 70 or 75 years. Others charge a fee if the driver is over 70 or 75 years old.
Is an International Driving Licence necessary for Kefalonia car hire?
Members of the European Union have to present a valid national driver's licence which has been issued at least one year before renting the car. (Some car rentals require two years). Non-European Union residents need an International Driving Permit (IDP), often referred to as the international driving licence. This is required along with the national driver's licence. On its own, the IDP will not be accepted.
---
Update for 2020: UK citizens do not need an International Driving Permit after the 31/1/2020 to drive in the EU. You only need a full UK driving licence.
---
Don't forget to have your ID-card or passport with you when picking up your hire car. Also, a possible additional driver needs to show a driving licence and ID card/passport.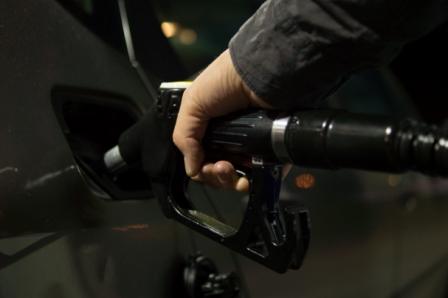 Petrol policy 
Some car rentals hand out the car with a full tank and you return it full. Usually, the car rental asks you to return the car with the same level of petrol in the tank as it had at pick-up. In a few cases, you are charged for the petrol in the tank on arrival. When you return the car you request to be refunded for the value of the remaining petrol. The best is to choose a car rental with either the "full taken-full returned" regulation or the "returned as taken" regulation. A petrol station is situated 200 metres from the airport.
Pick-up and drop-off times
The rental periods are based on 24-hours units. It means if you pick up your car at 11:00 am you should drop off the car latest at 11:00 am again. Some car hire agencies accept a later drop-off up to one hour, sometimes even two hours. This has to be agreed with the representative. Others only accept 30 minutes delay. If you drop off the car later than agreed, the car rental has the right to charge a penalty fee per hour or even an extra day.
Early hour drop-off, late hour departure flight
What to do, if you have to return your car but still have hours to wait for your departure flight? Outside the airport gate, there are two cafeterias. They both have a snack bar, where you can spend as much time as you want.
An alternative could be to rent a day room in a nearby hotel. You can spend the day there and get a taxi back to the airport later. A nice, family-run hotel with a pool and pool bar is the Astra Village Hotel. It is situated only 5 minutes from the airport.
Taking the car over to Ithaca, Zakynthos (Zante) or Lefkas
Planning a trip to one of the neighbouring islands requires the permission of your car rental. Sometimes you even need written permission. So before booking the car you could contact the car rental to ask how they handle such a request. Maybe they can have written permission ready for you on arrival, if necessary. A few car hire companies charge extra for ferry insurance if you go over to the neighbour islands.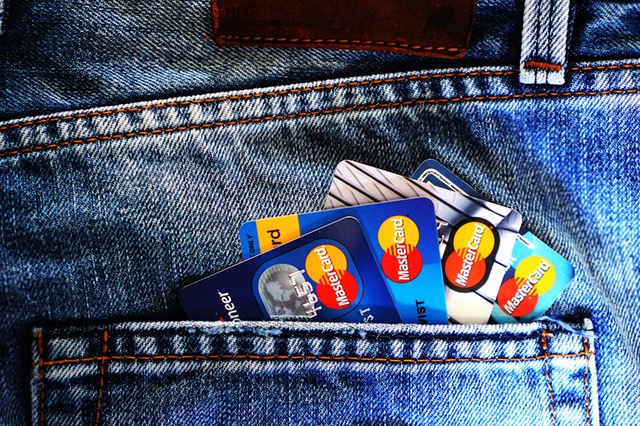 Credit card payment and deposit
Most of the car rentals require payment by credit card. Usually, the renter must be the holder of the credit card. If you don't opt for the Full CDW cover some of the car companies block the excess amount and possible surcharges on your credit card. If you book with a company that blocks a deposit on your card, keep in mind that this amount is not accessible for you during your holidays. That means, you either have good credit on your card, have a second card with you or take enough cash with you for your holiday expenses. There are several car rentals that don't block a deposit on your card.
Kefalonia car hire without a credit card
There are a number of car hire agencies on the island accepting payment by debit card or cash payment.
The best time to book a car on Kefalonia
The earlier you book a car the better. If you wait until the summer, it can be difficult to get the car you selected. This applies especially to the automatic cars and the 7-seaters and 9-seaters as they are in short supply during the high season. From July through August, the people carriers are mostly sold out. The best time to book is winter or early spring to make sure you get the desired car.  
Bottom Line:
Be realistic about the number and size of your luggage and choose your hire car accordingly. An alternative to booking the next higher car category because of too much baggage could be a luggage taxi. Depending on how far from the airport your accommodation is situated you might want to check the taxi transfer rate.
Many car rentals have the first baby seat and one additional driver free of charge.
The cost of delivery charges to and from the accommodation depends on the car hire agency. Some deliver free of charge to certain resorts.
Most of the local car rentals have the CDW insurance included in the car rate and charge extra to lower the excess sum (Full CDW). A few companies charge extra for CDW as well as for Full CDW. The best is to read the "terms and conditions" which are usually placed at the bottom of a website. You can see there if the CDW is included in the rate and how high the excess is.
Find out the rate per day to lower the excess, if you wish to pay for Full CDW. A few local car hire agencies have Full CDW included in their rates.