Bike hire tips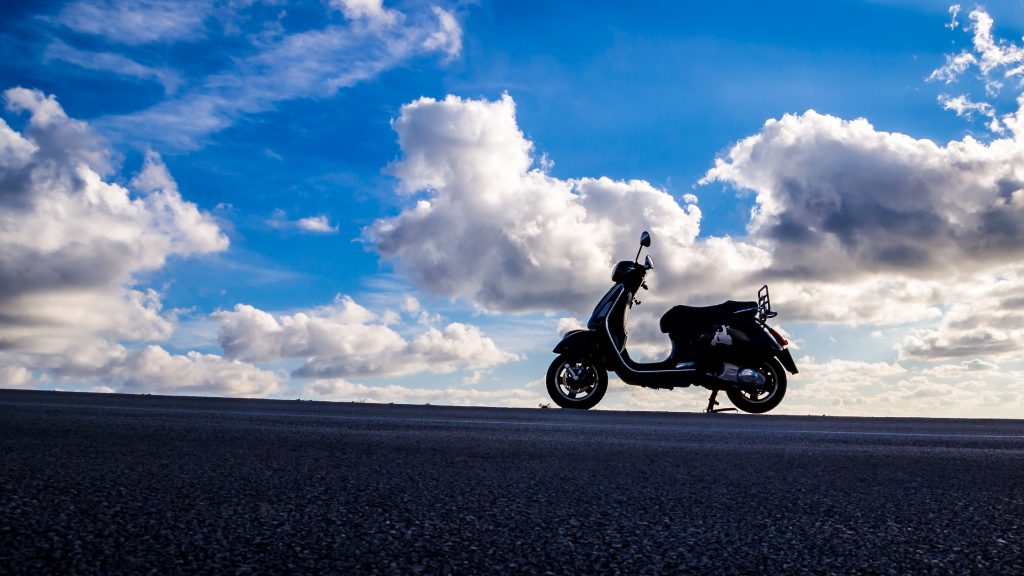 Kefalonia Quad, Motorbike, Scooter & Bicycle
Exploring Kefalonia by motorbike, isn't this the epitome of freedom? Feeling the sun and the warm wind, being so much nearer to nature than in a car…this is more than moving from one point to the other, it is an experience. Get bike hire tips and information for Kefalonia.
There are numerous motorbike rentals in several resorts of Kefalonia. The trend over the last years has been going more and more towards scooters. Quads are quite popular as well. But if you look for an Enduro or for motorbikes you can find them as well at some of the motorbike rentals.
If you love cycling you can find a variety of bicycles at some of the bike rentals. You are determined to cycle up the 1268 metres to the top of Mount Ainos? Or maybe you want to take it easy (and less sweaty) and decide to stay in an environment less mountainous. Whatever you decide, you can find a suitable bicycle for your plans.
Those who like cycling but are aware of the many hills and mountains on Kefalonia can opt for an e-bike which helps you climb up the steep hills.
What kind of driving licence do I need?
For all mopeds, scooters, motorbikes and quads you need a valid driver's licence for the relevant categories. The licence must be at least one year old (few rentals request two years).
For 50cc mopeds, you need the AM licence and A1 motorbike licence for light motorbikes. In some countries, the AM licence is included in the B licence for cars.
For 125cc scooters/motorbikes, you need the A1 motorbike licence.
For medium-sized motorbikes/scooters above 125cc (not exceeding 35kW and power/weight ratio not over 0,2 kW/kgs) you need motorbike licence A2. However, many motorbike rentals require licence A for all motorbikes/scooters over 125cc.
Quads require a full driving licence and the driver must be aged 23 and over. The smaller quads up to 125cc are banned from tarmac roads but the bigger sizes from 150cc and over can be rented.
In general: The motorbike rental has the final word regarding the licence category and minimum age they require.
Is an International Driving Permit necessary?
Members of the European Union don't need an International Driving Permit (IDP). They just need a valid national driver's licence which has been issued at least one year before the motorbike rental.
Non-European Union renters need an International Driving Permit (IDP). This is required along with the national driver licence. An IDP on its own will not be accepted.
You need to have your ID-card or passport with you when picking up your car.
Also, a possible additional driver needs to show a driving licence and an ID-card / passport.
What is the minimum age to hire a scooter/motorbike/quad
The minimum age to hire a scooter depends on the motorbike rental and also on the bike category. With some bike rentals, the minimum age for a 50cc to 125cc is 18 or 19 years, others require a minimum age of 20 or even 21 years. For bigger scooters or motorbikes or quads an age of 23 to 25 can be required.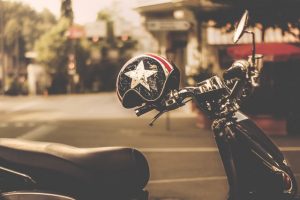 What kind of insurance do I have with a hired motorbike?
The bike rentals have a third party liability insurance which is included in the price. That means that any damage or harm caused by you to others is covered. It also means that you and your hire bike are not covered. In case of an accident, you would have to pay for the damage on your motorbike out of your own pocket.
Some motorbike/scooter rentals take an excess payment for covering possible damage on the hire bike. This excess payment is refundable and will be refunded when the vehicle is returned undamaged.
In any case, you should check your holiday insurance if you are covered with scooter, motorbike or quad hire. Some insurances include these against an extra charge.
Payment procedures for motorbikes
If you pre-book a scooter or motorbike online the bike rental usually requests a deposit payment. This can be 30% or 40% of the rental price, by credit card or bank deposit, depending on the motorbike rental. Others do not request a deposit.
If you book locally, you can usually pay by credit card or cash.
Will the motorbike rental request a safety deposit?
Several rentals request a safety deposit to cover possible damages on their scooter/motorbike/quad. Depending on the size of the bike and depending on the rental company the amount can range from 50 Euro to 250 Euro. This deposit will be refunded to you when you return the bike undamaged.
Extras
Some bike rentals register an additional driver free of charge, others charge a fee per day (up to 5 Euro).
Crash helmets are usually provided free of charge.
Delivery to Kefalonia airport: Some bike rentals deliver free of charge. Others charge a fee and some do not deliver to the airport.
Delivery to the accommodation: Some motorbike rentals deliver free of charge within a certain radius, others charge a fee and some don't deliver at all.
Is it mandatory to wear a crash helmet?
Yes. According to Greek law, you are obliged to wear a helmet. The helmet will be provided by the motorbike rental free of charge. You will see many bikers driving without a helmet. Not only is this dangerous, but it will also be really expensive if the police decide to control motorbike drivers.
Driving without a helmet is fined 350 Euro per person.
The speed limit in Greece
For motorcycles in Greece the speed limit in rural areas is 40 km/h and on ordinary roads 70 km/h.
Is a quad safer than a motorbike?
No. Maybe you can get a hint if you have a look into the terms of your holiday insurance to see how much extra you have to pay to be covered for driving a quad. Then have a look if a moped or scooter driving is covered or how much extra to be paid for coverage.
The handling of a quad is different from the handling of a motorbike. Especially the quad's behaviour in bends can be unexpected if you are not an experienced driver.
Quads tend to tip over if wrongly handled, especially in tight corners when it is necessary for the driver to lean into the bend.
Bottom line: The motorbike rental has the final word regarding the licence category and the minimum age required.
Check your holiday insurance if you are covered for moped/scooter/motorbike hire or if you need to pay extra for it. Check out the regulation for quad hire and possible extra payment for coverage.
Usually, the insurance is third party liability only but some rentals cover possible damage on the own bike by requesting a refundable excess payment.
Wear at least Jeans and a long-sleeved T-Shirt as well as closed shoes. Driving in shorts and flip-flops can injure you badly even in a minor accident. And never drive without a crash helmet.
Keep in mind that the Kefalonian road's surfaces can be slippery when dry but dangerous when wet.
You can find more about driving on the roads of Kefalonia.