Old watermills near Sami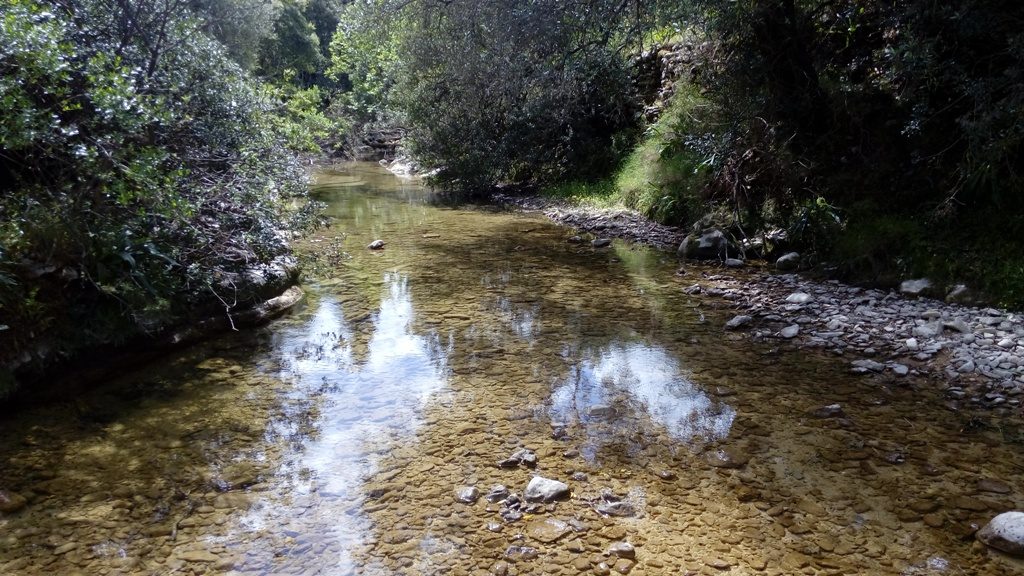 This walk starts a few kilometres before Sami, coming from Argostoli. The duration is about 2.5 hours and it is a relaxed and easy hike without height differences. A board next to the main road gives information about the trail. This easy hike takes you past the ruins of old watermills.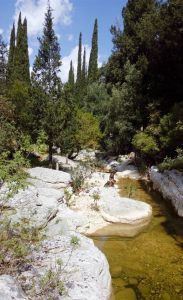 A walk through Beauty
In this area, Kefalonia shows its graceful side. A trail follows the narrow river through lush vegetation, always accompanied by slow-moving water.
Following the path, you pass the ruins of old watermills that were used to grind wheat. If you're wondering where wheat was grown on this mountainous island, the answer is: on any reasonably flat piece of land.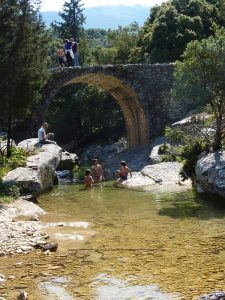 Walking along the river leads to a Venetian bridge. This place invites to a picnic and even a bath in the water. In some shallow places, you can see tadpoles. Normally the creek carries water until May / June. In the summer months, the riverbed dries up but still offers a rewarding hike through the beautiful landscape.
The old watermills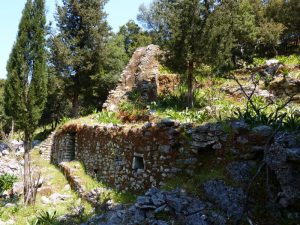 Between Sami and Poros there were numerous water mills; a few were in operation until their destruction by the 1953 earthquake. If you have a rental car, I recommend driving the route from Sami to Poros. It is well developed and leads through one of the most beautiful and unspoiled areas of Kefalonia.
Duration: 2,5 hours
Difficulty level: easy
Thanks to my friend Petra Elbe for two of the photos.