Hiking and walking in Kefalonia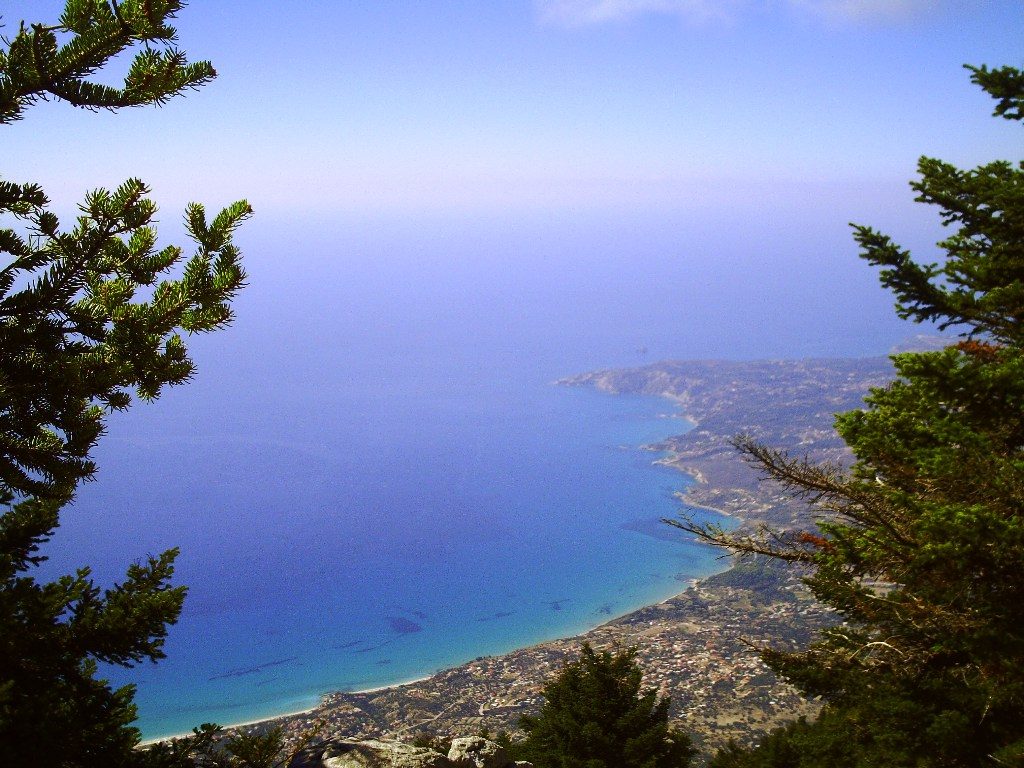 Hiking tours in Kefalonia
Walking in Kefalonia can reward you with discovering hidden places of great beauty. There are quite a few signposted hiking trails but if you set off on your own you may, with a little luck, discover surprising places. Sometimes you come across an abandoned village, a half-ruined church, or simply a breathtaking view over the sea.
The best time to go to Kefalonia
In spring there is an abundance of wildflowers. Did you know that there are 31 different types of wild orchids on the island? Even as a local, one is always surprised about the green and varied nature of Kefalonia at this time of year. The temperature in spring is pleasant and sunshine is quite reliable from May onwards.
Nevertheless, I prefer autumn in Kefalonia. The heat has passed after mid-September, the air is clear and transforms the colours into richer shades. The sea has a deep blue colour that you rarely see in July or August. These are days like silk, with soft air and bright colours. After months of hiding from the midday heat, you can now go out in the sun again during noon hours. October is a wonderful month to explore Kefalonia and to have the beaches almost to yourself.
Where to hike in Kefalonia
Everywhere. Near Argostoli, you can walk on old paths to the cyclopean walls of ancient Krane. Or you walk from Argostoli to the memorial of the Acqui Division and from there continue along the romantic road to Lassi.
On and to Mount Ainos there are several marked trails with different levels of difficulty.
In Kefalonia's north, around Fiskardo, there are marked trails of varying lengths. In Assos, you can hike up to the Venetian fortress and be amazed by the size of it with its fields, houses, and breathtaking view over the sea.
There is an area in the south, between Skala and Poros, where you can follow a creek through the wilderness until you come across the Potisti waterfalls. Treat yourself to a bath in the cool water after your tiring hike. Just keep in mind that they dry up in the summer months so the best time for the waterfalls would be in early spring and late autumn after some rainfalls.
Near Sami, there is a lovely walking tour. Here you follow a narrow river, along which you will find the ruins of old watermills. This walk is especially pleasant for those who do not like to walk uphill or downhill.
From Sami towards Antisamos beach, there is a signposted path up to the hill above Sami which offers breathtaking views over the sea.
Otherwise: just go wherever it seems to you worthwhile. Sometimes you discover places that will stay unforgettable.
Should you be searching for a holiday cottage in Kefalonia, surrounded by trees and not far away from several beautiful beaches have a look at Joleni Cottage – maybe it is just right for you.